Price –

From £120

Treatment time –

5 minutes

Recovery time –

Minimal

Results –

After 2 weeks

Longevity –

3-4 months
A 'gummy smile' is defined as "excessive gingival show' where more than 5mm of the gum is visible on smiling.
Having a gummy smile is not abnormal, but some patients do not like its appearance.
Injecting botox into the lip elevator muscles can weaken the muscle, improving a gummy smile and results in a more aesthetically pleasing balance between the lips and teeth.
Making a difference
Click or drag the slider upwards or downwards to see more of the before/after image.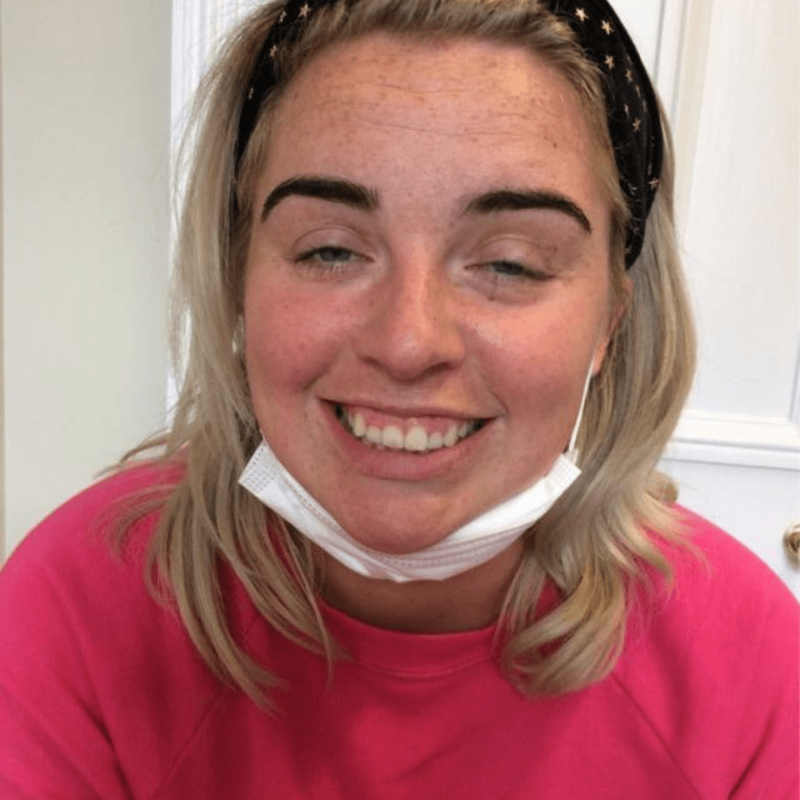 Before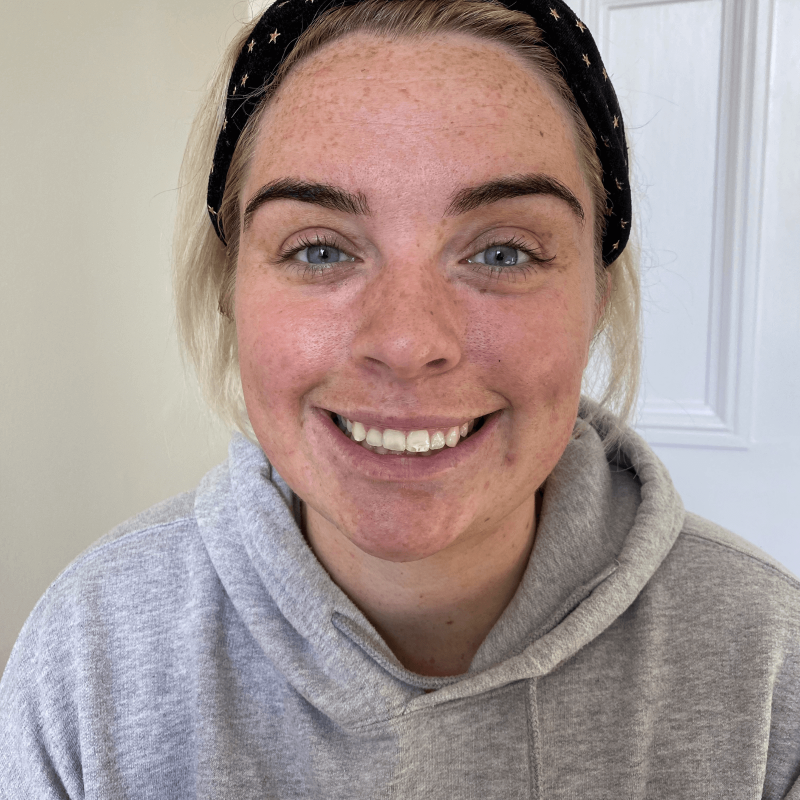 After
Patient reviews
I had Fillers on Saturday, with Chris one of the Doctors. I found him to be attentive, he listened to what I wanted, he was warm and smiley which instantly put me at ease. ( I'm a bit of a wuss when it comes to needles). The biggest plus for me was that he was very gentle, not forgetting the results! I'm very pleased with my results. I would recommend Chris to anyone. Good Job and Thank you." When speaking about Dr. Hutton
I have used array twice and each time have been very pleased with the results. I found Dr Chris very professional and he really listens to what you hope to achieve. The pricing is also very reasonable and the location is perfect and for all of the above reasons I would not go anywhere else.
Having previously had lip fillers done somewhere else I was left with uneven bumpy lips and I hated them! I went on Thursday to get them dissolved and then another half ml put in the following week, I have never been sooo happy with my lips! The shape of them is amazing I have the nicest Cupid bow and they are perfectly symmetrical and they are everything I could have asked for! Thank you so much Chris.
Things you might like to know
How long does it take?
Treatment time is around 10 minutes!
How long do the results last?
Results vary from patient to patient but usually last 3-4 months.
Will I receive any aftercare?
Which products do you use?
We use a brand of botox called Bocouture from Merz.
Is the treatment painful?
Patients experience minimal pain and the procedure is extremely quick!